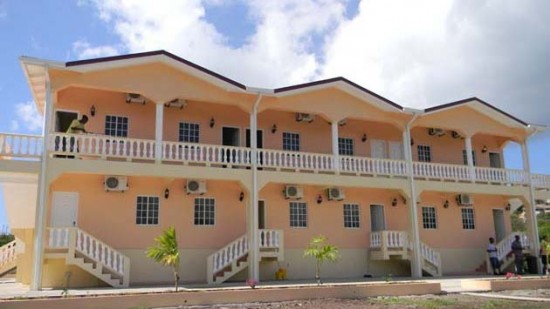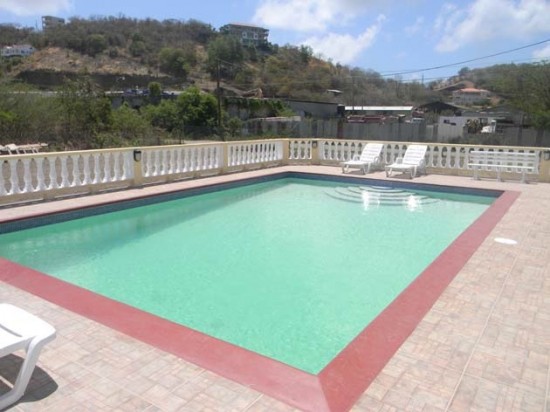 Yacht View Apartments, a modern, upscale rental complex, providing fully furnished, luxury one and two-bedroom apartments on The Spice Island is currently accepting applications for October, 2012 occupancies.
The two-story apartment complex achieves an incomparable blend of elegance and convenience by offering air-conditioned, comfortably furnished one and two-bedroom apartments, complete with cable television, high speed internet, tennis court, maid service, laundry facility and 24-hour security, quaintly engulfed in the midst of enchanting gardens, pristine beaches, clear blue skies, and nature all around you.
The fully equipped fitness center, swimming pool, tennis court, hot, steamy showers, cable tv, high speed internet service, laundry facility, convenient shopping malls, transportation, banks and the world-famous Grand Anse Beach all within walking distance, makes Yacht View Apartments your sublime off-campus experience.
Yacht View Apartments provides a tranquil atmosphere where you can research and study, void of stressful city life. Bask in the warmth of the sun on soft, sandy beaches, while enjoying the soothing songs of the rhythmic tides.
When you're ready to unwind and engage in recreation, a myriad of amazing outdoor activities are available, including golf, tennis, cricket, soccer, scuba diving, sailing, fishing excursions and river tubing adventures, snorkeling, eco-tours, hiking, day spas and much more. Venture out and experience the culture, lifestyle, and incredible beauty of this tropical paradise. Local events such as fairs, festivals and theatre performances happen frequently. Carnival is always a popular attraction.
Yacht View Apartments are five minutes from the Airport, the vibrant Grand Anse shopping area, delectable restaurants, friendly bars and pulsating nightclubs.
Management is dedicated to providing our guests with a warm, pleasant, refreshing home-away-from-home experience, ensuring security, privacy, tranquility and comfort to our guests.
Yacht View Apartments ~ the ultimate destination for your off-campus housing experience.
Units are going quickly. Call and secure your space today.

Phone: 917-572-9725 (New York, New York, USA)
Phone: 473-231-0992 (Grenada)
Email: info@yachtviewapts.com